If you're anything like us, Halloween is one of your favorite holidays and you feel like the world would be a little better if it celebrated the spooky season all year round. Target has decided to help you do just that with their Hyde & EEK! campaign where you can now pick up everything Halloween related from costumes to candy bowls, and even some absolutely excellent cat houses!
There are four designs to choose from, including the "Basic Haunted House" which boasts a "Great, homey Halloween cove for your cat", the "Fun House" for the felines that favor the funfair feel, as well as the more premium builds like the "Double Decker Halloween Castle" and the "Deluxe Haunted Hotel" which offer multiple floors for your furbaby as well as multiple scratching pads. The ominous description for the hotel could definitely be interpreted as pretty morbid as they say that "Your cat may never check out of this hotel, and it won't have anything to do with it being haunted!".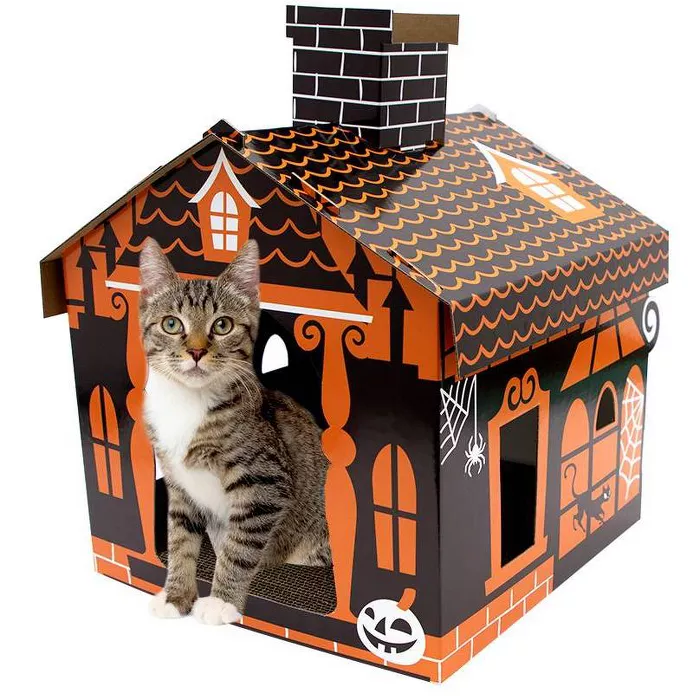 The houses start at $14.99 and range up to $29.99 for the larger models but can obviously be proudly displayed across the year if you are so inclined to do so. If you've got multiple cats you may want to go for the ones that have more space or set up your very own cat-filled Halloween terrace! All of the houses are made from durable cardboard so they are easy to move around and set up but do provide a bit of structural integrity.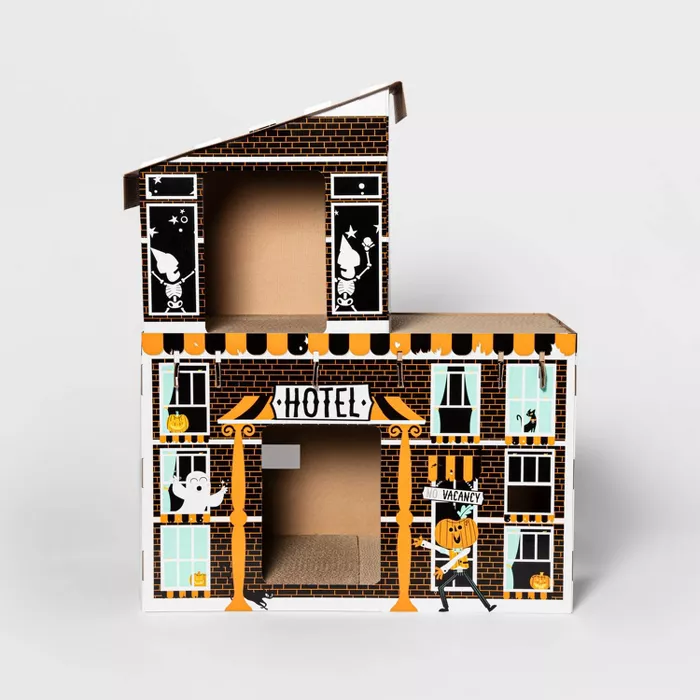 Despite the hilariously bad attempt to photoshop some cats onto the houses, and the fairly outlandish product descriptions they definitely look like a good bit of fun for the holiday or for the general Halloween enthusiast. Have you got any ideas for what you're going to set up for your pets this Halloween? Share your plans in the comments!