While we may not be getting a traditional Halloween this year, that won't stop us from improvising and turning a bad situation good before the spooky holiday is upon us.
Despite the fact we may not be able to enjoy big Halloween traditions such as trick-or-treating, massive parties and family gatherings, or anything that goes against social distancing rules, that doesn't mean we can't still enjoy the best time of the year.
Alongside our mini celebrations, where we'll be watching creepy movies and stuffing our faces with junk food, Halloween will be accompanied by the glow of a blue moon, which will be present for the first time in decades.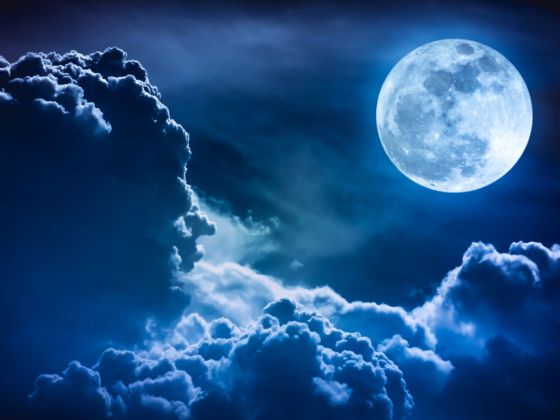 What is seen as a very rare occurrence, a blue moon is the second full moon in a single month. Usually, full moons almost occur every 29 days, and October will have two – one on October 1, and one on October 31.
But that's not all, as Halloween 2020 looks set to be one of the most unique days of all time!
Alongside the blue moon, which will also serve as the first full moon on Halloween in 19 years – and won't occur for another 19 years – we'll see the beginning of daylight savings time (clocks are pushed back one hour).
Another significant occurrence is the feature of a hunter's moon, also known as a blood moon when Halloween 2020 rolls around later this year.
Check out the list of events that'll take place during Halloween this year.
Although this is, of course, a fantastic coincidence – and it takes place on the best day of the year – we can't help but stress at the fact this incredibly unique day drops in the torturous year of 2020.
Have you stocked up on your decorations for Halloween this year? Go and check out Target's Hyde & Eek! Boutique, HERE!
How will you be celebrating Halloween this October? Will you be having a personal party or will you just sit back and watch spooky movies? Be sure to let us know your thoughts and opinions in the comments below!