There is quite a significant number of garden decorations to choose from. This is just as true when trying to find ones that are perfect for Halloween. However, that doesn't have to mean that it needs to be difficult. As it turns out, it can be quite easy to do, especially for horror movie fans.
The main reason for this is that horror movies tend to inspire a lot of creativity, especially when inspiring people to decorate. While there's countless decorations for around the house and garden, there are relatively few for potted plants. A lot of this is because of their size. By mixing a bit of horror with the potted plants, though, fans can get quite an intriguing decoration.
These horror movie plant decorations draw inspiration from a few well-known franchises, such as Child's Play and others. This should mean that buyers will be able to find some that they fall in love with. Alongside this, it means that they'll be able to mix and match a few movies to get the right look and feel for their house.
The fact that they're so small, measuring only a few inches tall, means that they can be put in almost any potted plant and can be placed practically anywhere. This should help to make them perfect for people living in apartments or small homes. Chucky from Child's Play isn't the only well-known horror icon that fans can buy, though.
Instead, Leatherface from the Texas Chainsaw Massacre franchise and Freddy Krueger from the Nightmare on Elm Street franchise are both available. For people that aren't looking for something directly related to a film, then there's a guillotine available. Naturally, this isn't sharp and shouldn't cause any unwanted injuries.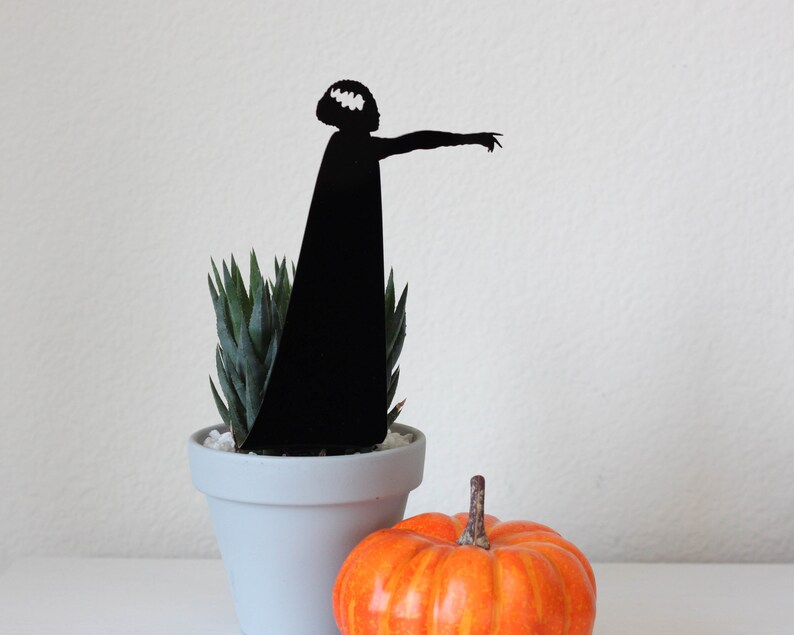 The good news is they are only $9, there are many more to choose from. You can get them from 7th Apartment.
When it comes to potted plant decorations, these easily rank higher than many others on offer. If you're looking for some ideas of what to plant with these check out these black succulents.