Freddy Krueger is a serial killer who haunts his victim's dreams and tortures them with fear before eventually taking their lives, and now you can strike the same amount of terror into your neighbor's hearts with this incredibly creepy Freddy Krueger Fire Pit.
Whether you're setting up to terrify trick or treaters for Halloween, are desperately trying to keep friends and family from coming over to socialize, or just want a haunting addition to your decorations, then this fire pit is exactly what you need.
Check out its breathtaking design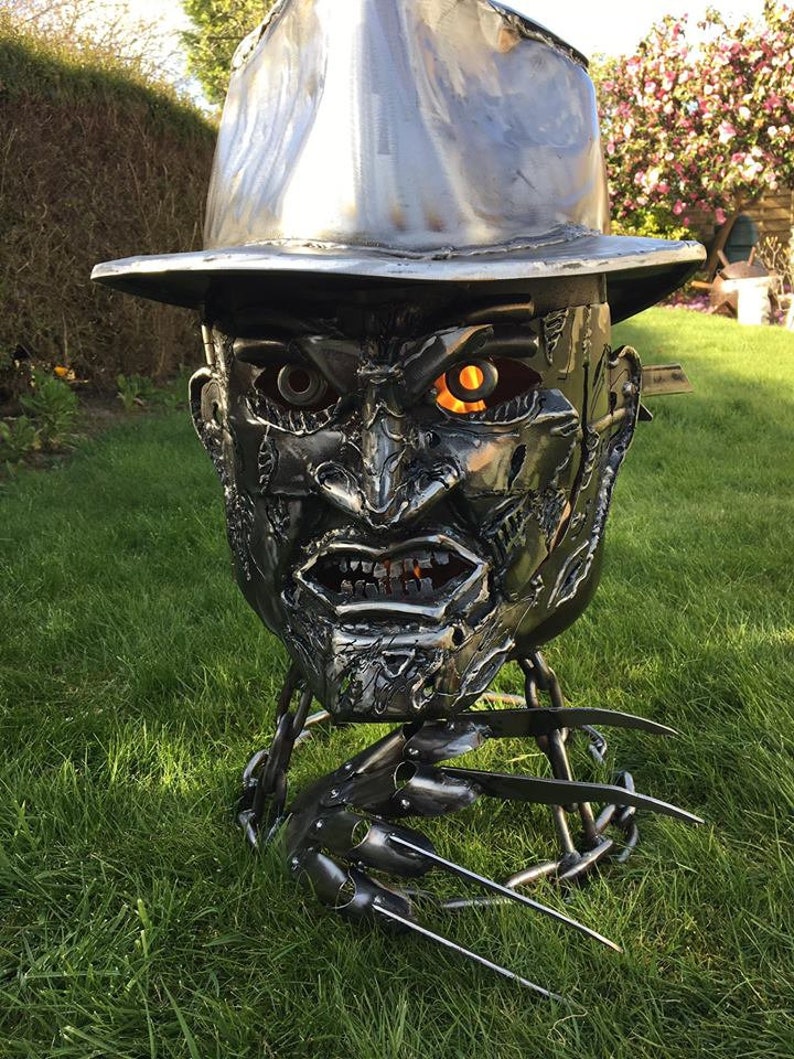 The unbelievable fire pit is quite clearly a must-have for any A Nightmare on Elm Street fan and was brought to us by the metal forging and award-winning designer, Alex Dodson.
The outdoor wood burner is custom made at Burn by Design where you will find each piece of art to be handcrafted and created by Dodson.
The fire burner – which showcases Freddy's iconic look complete with his hat, bladed glove, and murderous-look – is made from mild steel and is the perfect item to transform your ordinary backyard into a plain of evil.
The Freddy Krueger fire pit measures at around 48 x 48 x 85 cm, meaning it will stand out above the rest of your outdoor furniture.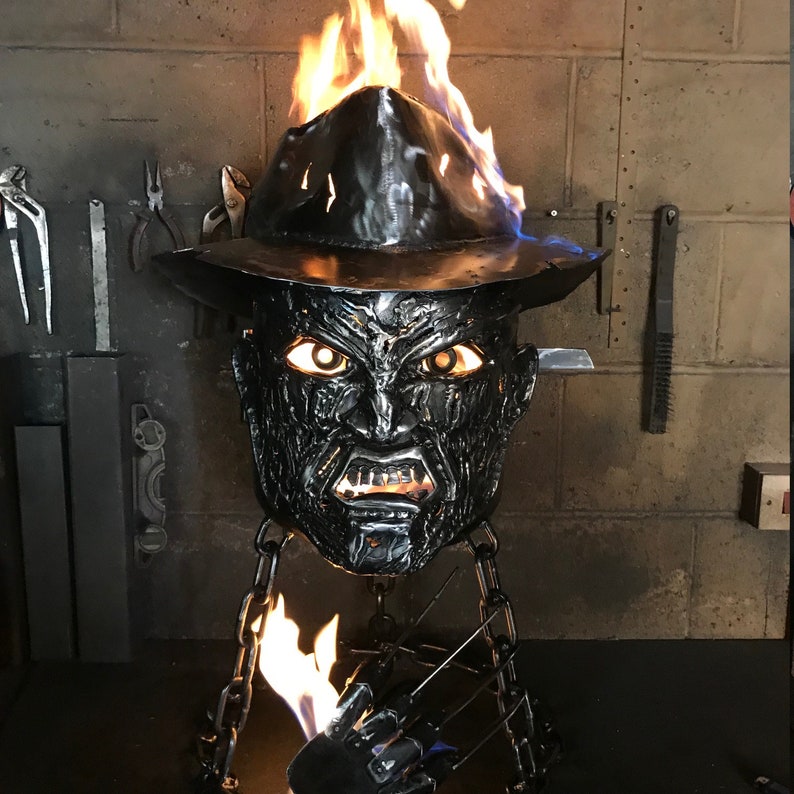 If interested, you can visit Burned by Design's Etsy page and order yourself one, HERE!
The Springwood Slasher first rose to fame in 1984 when the first A Nightmare on Elm Street movie in the franchise was released, starring Johnny Depp, Robert Englund, and Heather Langenkamp.
A Nightmare on Elm Street has since gone on to produce 7 movie installments, a crossover film starring Jason Voorhees, and a lot of memorabilia.
What do you think of this phenomenal fire pit? Will you be ordering one for yourself or somebody you know? Be sure to share your thoughts and opinions with us in the comments.