Arguably, the only thing better than a freshly-baked cookie is cookie dough. However, that doesn't mean that there aren't a few ways to make both better. Perhaps the most notable is to decorate the cookies or other biscuits. The easiest way to do that? Using an embossed rolling pin that features a nice design.
However, this leaves open exactly what kind of embossed design to pick. While there's a broad variety of patterns on offer, many of these can either be low-quality or just not to a person's tastes. For Halloween lovers, though, this skull embossed rolling pin may be perfect.
Designed by RollingPin13 and available on Etsy, the pin is made of wood and littered with quite a few skulls. As a result, buyers shouldn't have a problem making their cookies a little bit spookier. With Halloween getting quite close, now would be the perfect time to buy for anyone planning on making some horror-themed treats.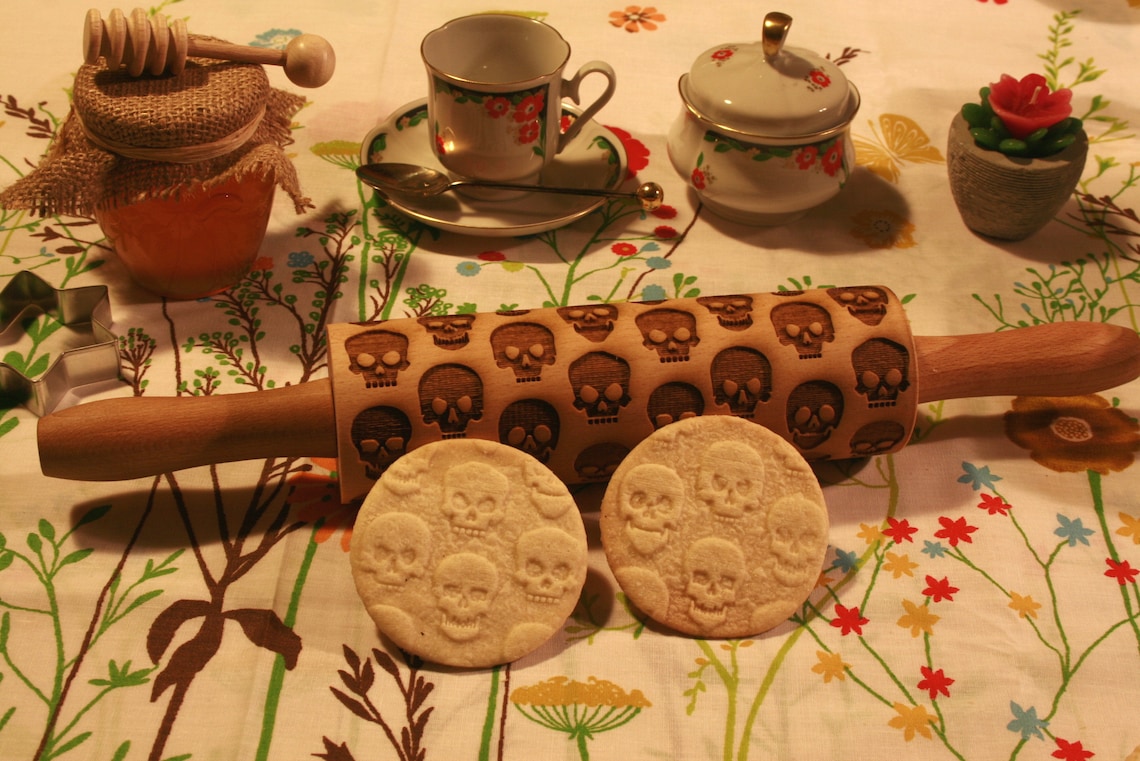 Made out of beech wood, the pin has been treated with food oil to make sure that it's safe to use with the majority of ingredients. It's also been embossed using a recycled laser machine. At 15-inches long, it should be large enough to emboss quite a few cookies with, while the 2.4-inch diameter means that it shouldn't be heavy to use.
The skull embossed rolling pin is available for just under £19 plus shipping. It should be noted, however, that delivery may take a while. Though the pin should be ready to dispatch in a day or so, it may take up to 20 days to be delivered in the United States.
In Europe, however, it should take somewhat less, though this will take between five and ten days. Regions outside of this may take between one and four weeks.
If you're a fan of skulls have you ever tried crochet? Check this out.