Some of you may remember the meteoric rise and subsequent fall of movie rental giant Blockbuster, some of you further still may know that the once-mighty chain are now down to just one location in the US located in Bend, Oregon. What you might not know though is that the store is now opening its doors for patrons to spend the night for their 'End Of Summer Sleepover' and it's all socially distanced using quarantine pods!
The description for the listing tempts you in by saying that you'll "have the store to yourself from check-in to check-out". The location manager Sandi brags that "Whether you want to stay up until sunrise or pass out on the couch, we've created the perfect space".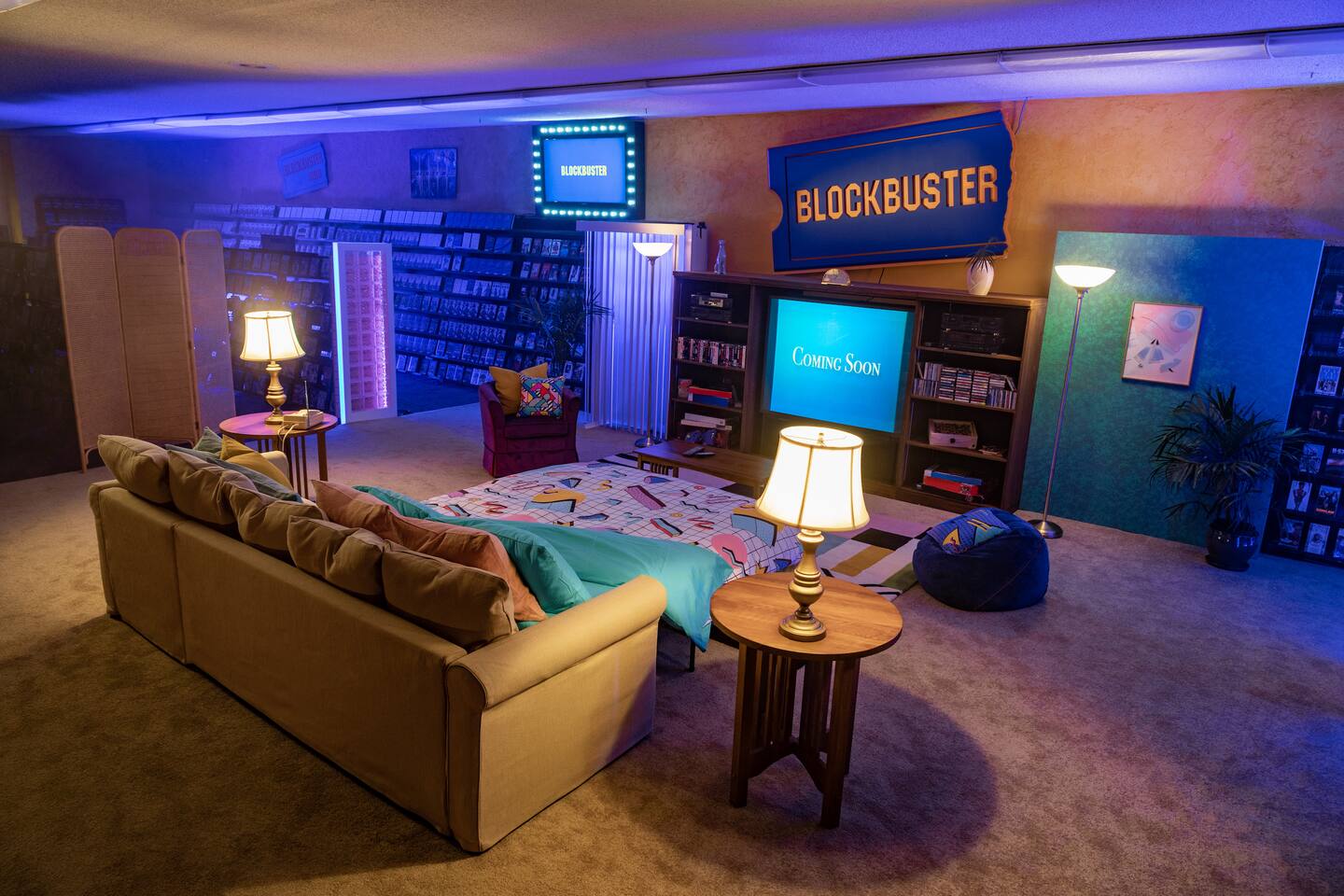 And all of this costs only $4 a night! The low pricing reiterates the way in which Blockbuster is doing this for the community that has kept it alive and not only that but Airbnb has agreed to make a donation to the Humane Society of Central Oregon as well.
Unfortunately, this exclusive experience is only open to residents of Deschutes County, and even if you are a resident the sleepover is only occurring over the period of three nights from 18th to 20th September so you'll have to have a little luck to get a booking.
It's strange to think that the worldwide chain was only started in 1985 and is now seen as a fossil of a bygone era. Especially seeing as recently as 2004 Blockbuster was considered at its peak with over 9000 stores, 60000 employees, and a revenue of over $5.9 billion. It"s also strange to think about how it could still be a global powerhouse if only it had moved with the times.
So if you're a local resident and you're a fan of the bygone Blockbuster era, old movies, video games and junk food (who isn't!??) then make sure you try your luck by booking here!