Despite receiving middling acclaim in the box office, the Resident Evil movie franchise has become a cult-favorite. Taking inspiration from the games of the same name, the movies featured numerous set pieces, jump scares, and zombie dogs. Combined, these added to the film's B-movie appeal while making Milla Jovovich a horror icon.
While the franchise saw more success in the DVD world, it took a while for it to make it to Blu-ray. At least, that was the case for box sets that brought all six movies together. However, Sony Pictures Home Entertainment is releasing a limited-edition Resident Evil Collection Blu-ray/Digital box set.
Now available for pre-order on Amazon, the box set also uses 4K Ultra HD to help freshen up the look of the older films. Fans of Resident Evil shouldn't just expect the six films with the box set, however. Instead, there are several hours of bonus content available, including archival featurettes that haven't yet been released on disc.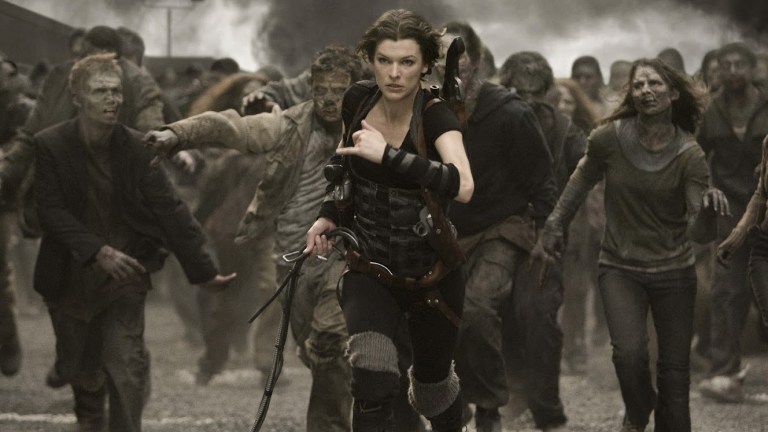 Some of the films will also have a theatrical and extended cut included in the box set. Paul W.S. Anderson, who directed the movies, gives a video introduction to the films and also provides an alternate ending to the first film. That's alongside all of the commentaries that have become standard for box set releases.
Each of the movies has a large amount of extra content crammed in, so there should be enough to attract even hardcore fans. The series stars Milla Jovovich as protagonist Alice, who has been infected with a virus that gives her super-strength, alongside other powers.
The Resident Evil Collection Blu-ray/Digital box set is available to pre-order for $95.99 on Amazon. Sony Pictures Home Entertainment is set to begin shipping them on November 3, just in time for christmas. Given that it's a limited edition, fans may want to pre-order them quite quickly.