Cat lovers of the world will tell you that cute and cuddly kittens come in all shapes and sizes, and that certainly goes for little Pinocchio who was born with an interesting abnormality. Alongside a prominent tiny snaggletooth, Pinocchio also has cranial issues that have twisted his face.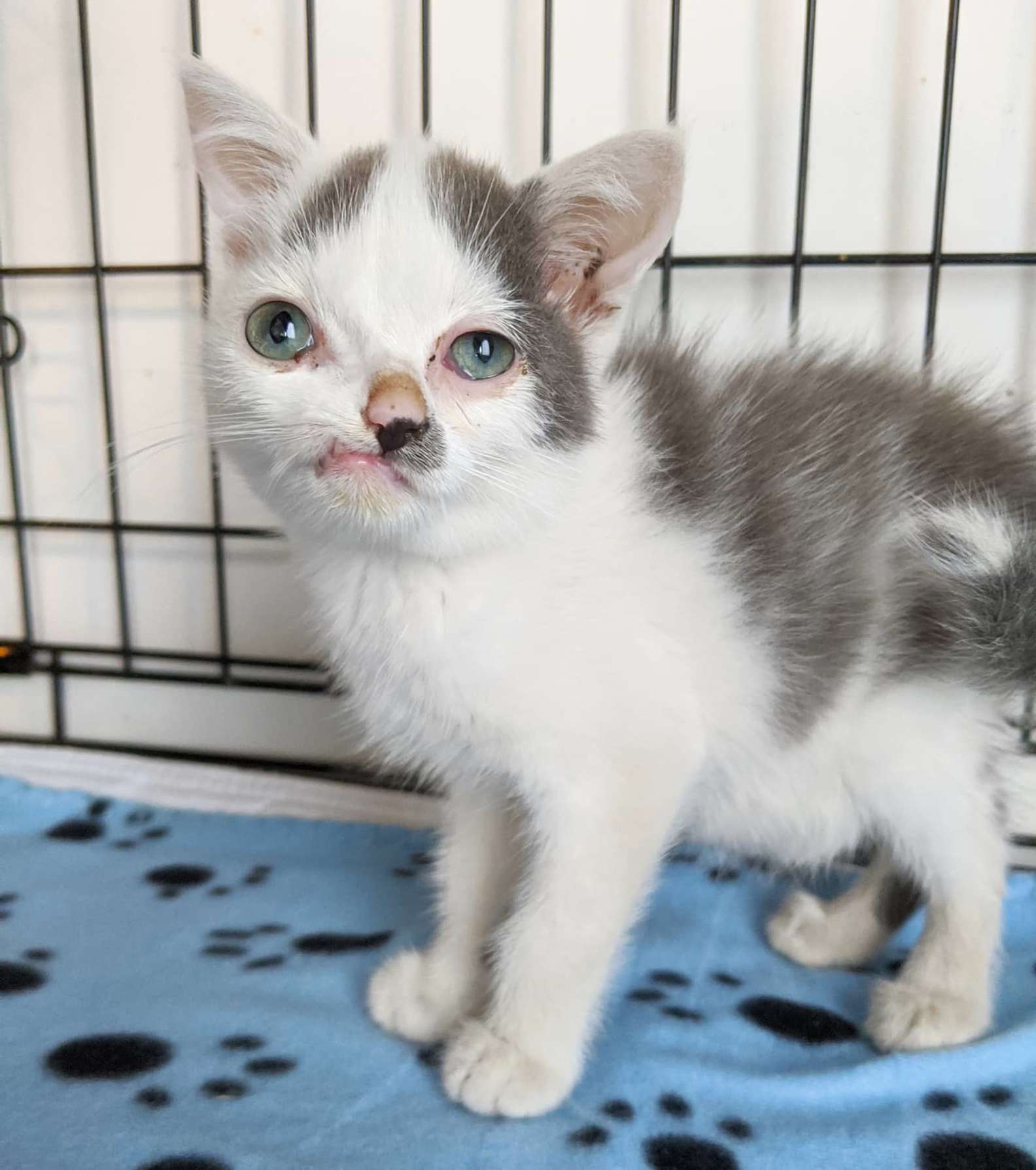 Jacqueline Santiago of the Friends for Life Rescue Network said in an interview with The Dodo that even upon their first meeting, Pinocchio was loving and kind and "very, very sweet".
The Friends for Life Rescue Network often look after animals that require special attention, but they weren't quite prepared for Pinocchio's character. "Pinocchio isn't the shy type" Santiago goes on to say "He runs up to anyone who enters the room and climbs up to their shoulder to perch".
And it's not just people that Pinocchio gets along with, as he is also quickly becoming best friends with all of the other residents of the rescue who he loves to play with.
Aside from his misaligned jaw which means he can only eat wet food Pinocchio also, unfortunately, had a host of other medical issues when the rescue found him. Following a few procedures to fix an umbilical hernia and a misaligned sternum, however, Pinocchio was doing much better. The medical staff at the rescue even gave him his own Superman costume to show off his bravery.
Pinocchio took to the surgeries well, but the rescue has recently stated that due to his ongoing medical analysis Pinocchio won't be up for adoption anytime soon and that "Pino still has other planned medical procedures and likely won't be adoptable until he's closer to adulthood". It does seem however that in his latest update Pinocchio seems to have switched allegiances.
As he still has a lot to go through to find his forever home, we are all wishing Pinocchio the very best.
All image credits: Friends for Life Rescue Network/Facebook
You can help support Friends For Life Rescue by donating here.